Explore JEROS's hygiene solutions
Designed and built for fast-paced environments. Differently
Scroll
Minimize downtime and ensure a high hygiene level
Get a custom-made hygiene solution for cleaning your process line
When we develop, produce, and sell hygiene solutions like JEROS ACE and our barrel washers, our primary goal is to minimize downtime and ensure a high level of hygiene in any production. We achieve this by automating the washing methods so that you can get the best results in every cleaning.
We constantly optimize the machines so our customers get the desired solutions to help them achieve better production performance.
Working with us, you'll get a hygiene solution specially designed to clean your process line efficiently, with short wash times, minimal water consumption, and cleaning agents.
All this is done to ensure and document your level of hygiene and the ergonomics of the work environment.
With JEROS as a partner, we identify your needs for hygiene solutions directly or through our global dealer network.
Let's talk about your need for a custom-made hygiene solution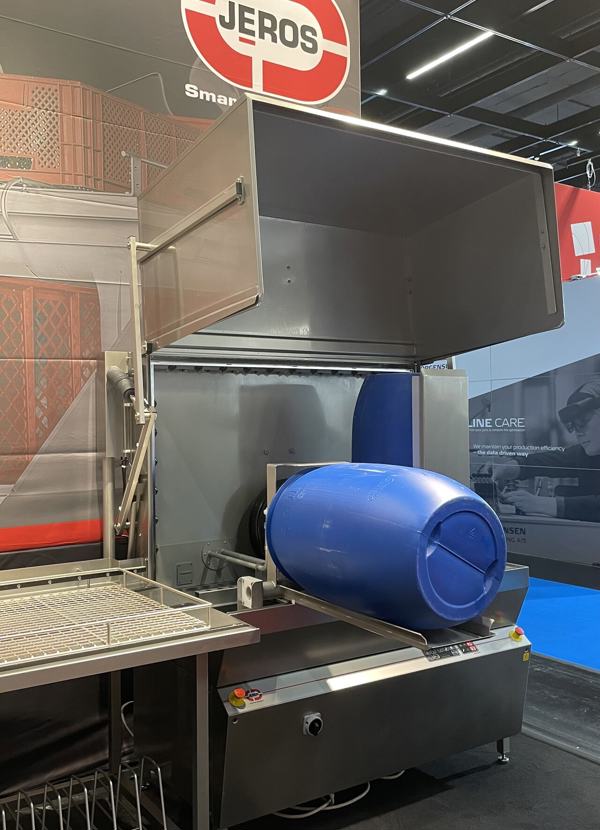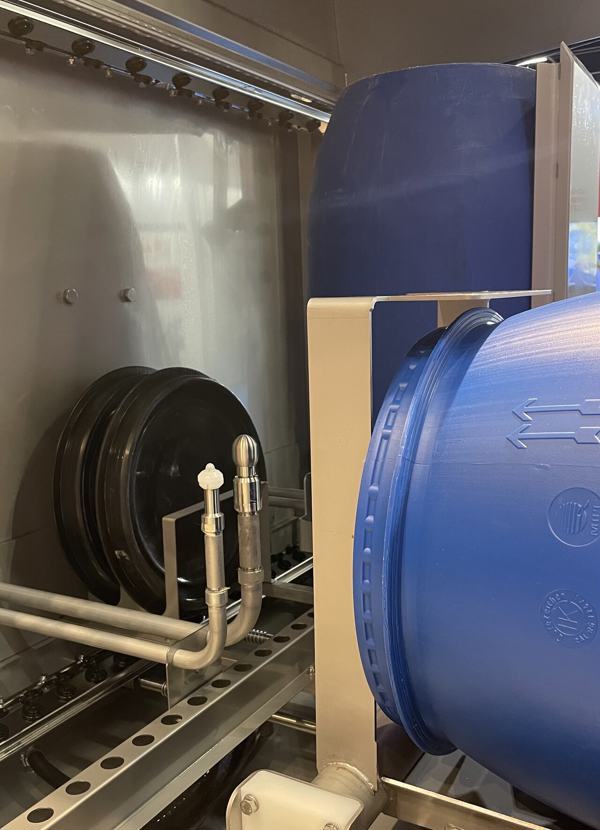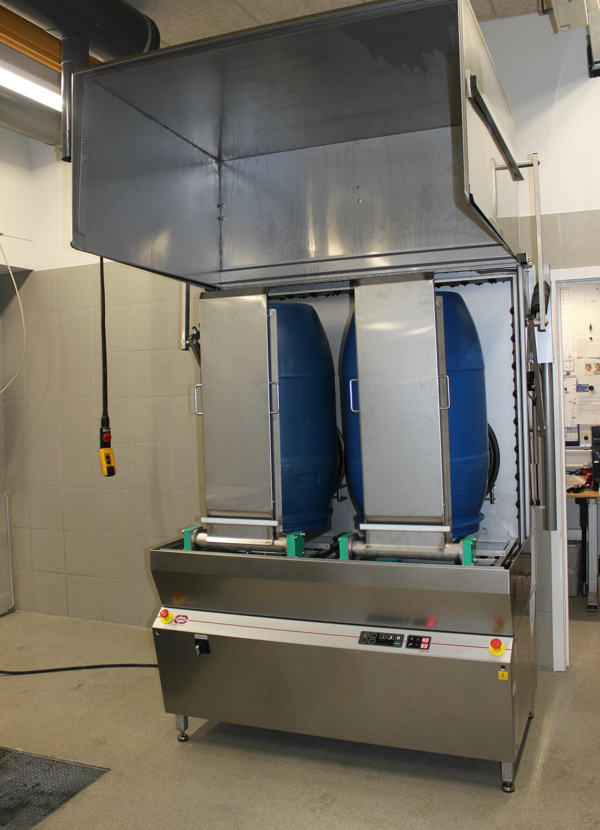 Gain an extra 2 to 3 hours for production
To lower downtime and eliminate manual cleaning, we have developed the JEROS ACE system, which, in addition to JEROS's hooded dishwasher or a MODEL 8160 with roller blind, consists of the following:
A frame with an insertion and control guide is mounted in the dishwasher.


A specially designed trolley for transporting the holders with the attached weighing bowls from the multi-head weighers to the dishwasher. Here, the holder with the weighing bowls is pushed into the dishwasher.


A set of two universal scale holders suitable for most manufacturers' brands. However, the size of the racks is adapted to the liter size of the snack bags.
Professional cleaning of multi-head weighers
As the pictures below show you, hanging all weighing equipment on racks before washing helps ensure that it is not damaged or lost during the automated washing process.
Using the racks, you can also be sure that there is 100% control over unwashed and washed equipment in the production area, so contamination never occurs.
Our hygiene solutions are designed to be implemented directly at the filling line in your production to reduce the time it takes to fill and empty the hooded dishwasher.
If there is no space for a hooded dishwasher at the filling line, transporting the racks with the removable items to and from the washing area on the trolleys we have specially developed for the racks is a huge time saver.